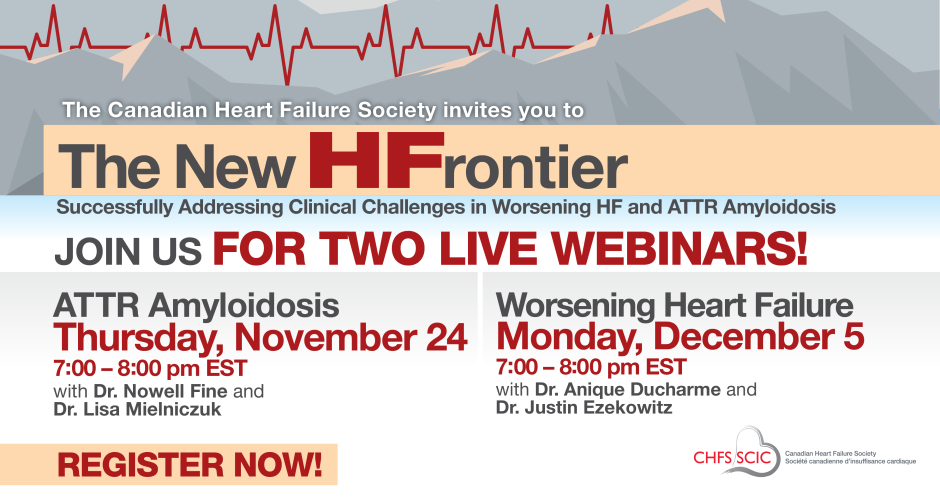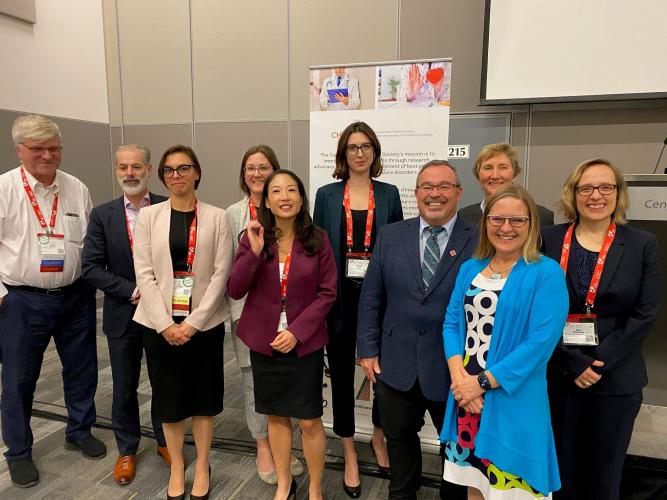 Board of Directors
Meet our new Board of Directors for 2022-2024.
Canadian Heart Failure Society
About Us
The Canadian Heart Failure Society's mission is to improve the care of patients through research, advocacy, education and development of best practices in the field of heart failure disorders.
Advocacy
Heart Failure: Know the Symptoms and Your Risk
More than 90,000 Canadians over the age of 40 are diagnosed with heart failure each year.
Take the time to learn more. Talk about the signs, symptoms and your risk with your doctor. 
@CanHFSociety
As more people survive heart attacks and other acute heart conditions, they're living longer but are also more susceptible to
#HeartFailure
. Although there is no cure, lifestyle changes and treatment options are there to help manage HF conditions.
https://t.co/LymFFUfcWQ
What is
#HeartFailure
? It's a chronic condition caused by two things: ➡️ the heart not functioning as it should ➡️ or a problem with its structure It can happen if the heart is too weak, too stiff, or both.
https://t.co/BPfhdM4M6T
Another side of
#HeartFailure
that often goes under the radar is it's a full time job. Whether you or someone you love is living with HF, managing appointments, medications, restrictive diets and trips to the hospital can be a lot to juggle on the day-to-day.
#CardioTwitter
https://t.co/DLjzuBWiLx