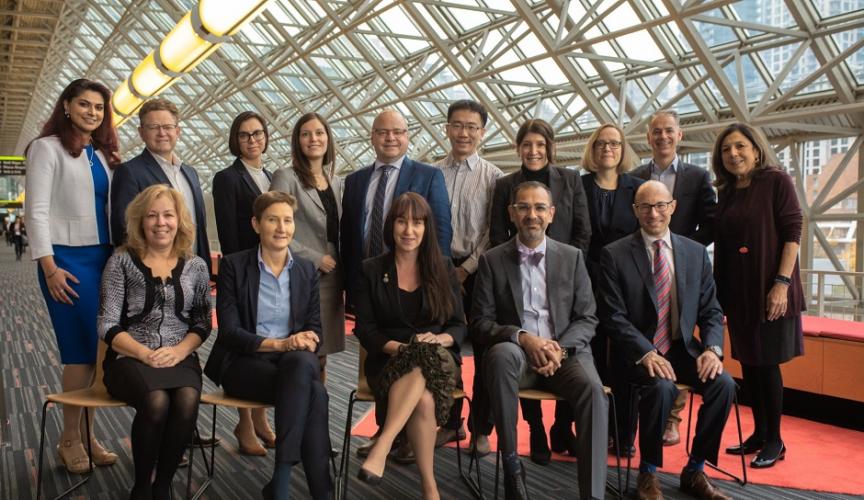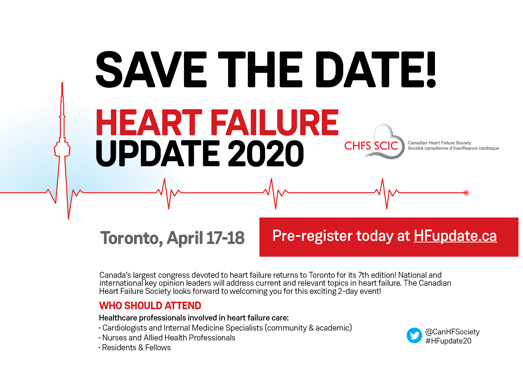 CHFS Board of Directors
The CHFS is pleased to welcome the 2019-2020 Board of Directors. 
Heart Failure Update 2020
April 17-18, 2020
Toronto, Ontario
Canadian Heart Failure Society
About Us
The Canadian Heart Failure Society's mission is to improve the care of patients through research, advocacy, education and development of best practices in the field of heart failure disorders.
Advocacy
Heart Failure: Know the Symptoms and Your Risk
More than 90,000 Canadians over the age of 40 are diagnosed with heart failure each year.
Take the time to learn more. Talk about the signs, symptoms and your risk with your doctor or visit myhf.ca.
Featured Events
Heart Failure Awareness Week, May 4-10, 2020