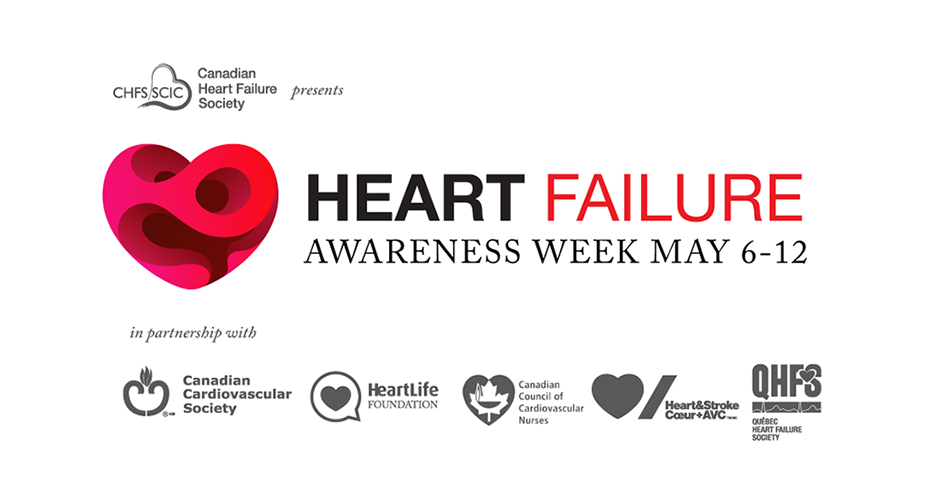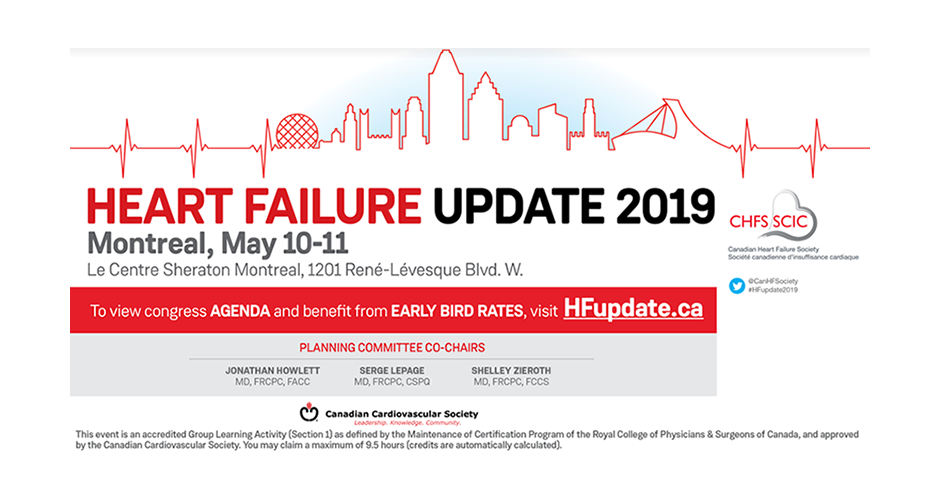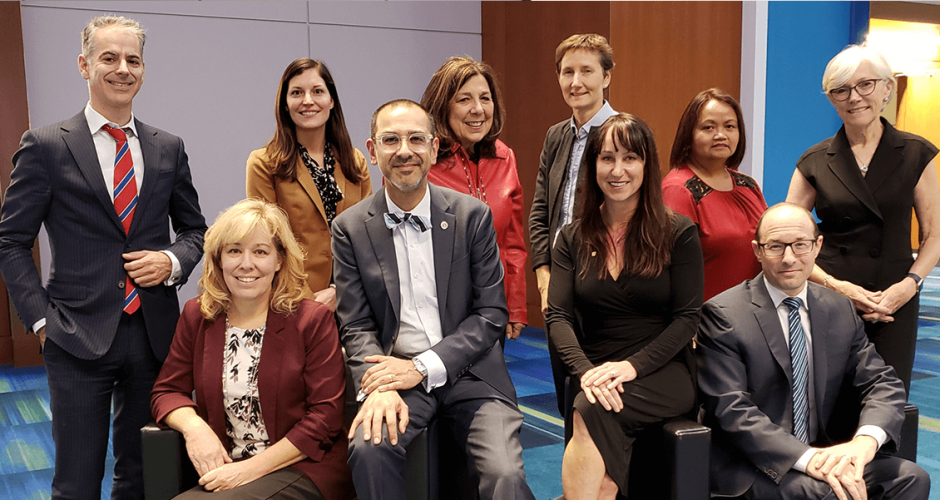 National HF Awareness Week
NEW THIS YEAR: 1st National Heart Failure Awareness Week in Canada.
CHFS HF Update 2019
The CHFS looks forward to welcoming you for this exciting 2-day event!
CHFS Board of Directors
The CHFS is pleased to welcome the 2018-2019 Board of Directors. 
Canadian Heart Failure Society
About Us
The Canadian Heart Failure Society's mission is to improve the care of patients through research, advocacy, education and development of best practices in the field of heart failure disorders.
Advocacy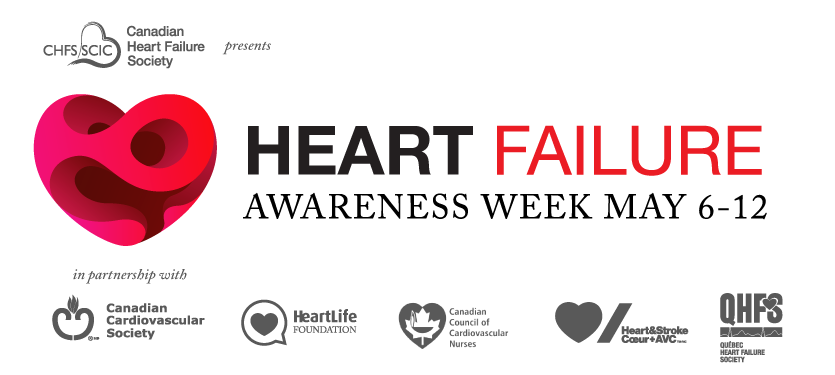 National Heart Failure Awareness Week
National Heart Failure Awareness Week is brought to by CHFS with the partnership of the Canadian Cardiovascular Society, HeartLife Foundation, Société Québécoise d'Insuffisance Cardiaque, Canadian Council of Cardiovascular Nurses and the Heart and Stroke Foundation.