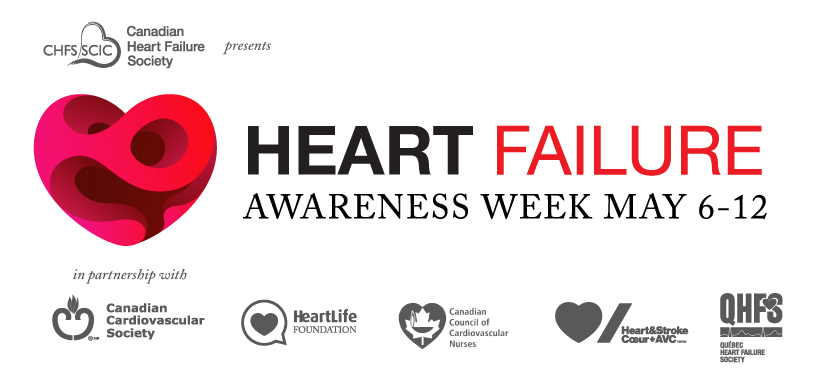 The Canadian Heart Failure Society (CHFS), an affiliate of the Canadian Cardiovascular Society, is pleased to announce the launch of the 1st National Heart Failure Awareness Week for Canada.
Heart failure (HF) is gaining attention across Canada and throughout the world as more people are living with HF.  CHFS has taken steps to engage health care providers in raising awareness about new and current standards of practice, summarized in the 2017 Canadian Cardiovascular Society HF Guidelines, to improve care for patients living with HF.
As part of this effort, CHFS has partnered with five Canadian organizations to establish a national campaign to promote HF awareness among health care professionals, patients and their families.  We would like to engage your team and patients in promoting National Heart Failure Awareness Week, May 6 to 12, 2019. 
We invite you to promote National Heart Failure Awareness Week by engaging in activities that support increased awareness about HF and discuss strategies to manage this chronic condition (e.g. Public and Patient HF talks, Twitter, Facebook, Patient support groups, info booths in your hospital). To support your efforts, below please find an electronic flyer about heart failure that can be distributed to patients, family members and the general public. You can also follow @CanHFSociety on Twitter and follow the hashtag #CanHFAWeek.
Yours truly,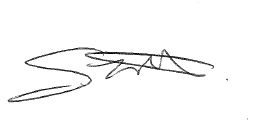 Dr. Shelley Zieroth, MD, FCCS, FRCPC
Associate Professor, University of Manitoba
President, Canadian Heart Failure Society